Logistic and Distribution
With more than a century in the healthcare industry, we have an unique understanding of the entire supply chain. We had developed world-class integrated logistics services that help make the entire supply chain more efficient. Through our expansive network, we move medical products across the island to distribution centers, hospitals, labs and surgery centers.
Our distribution network includes Puerto Rico, the Caribbean, Virgin Islands and Central America, except Mexico.
Regulatory and Compliance
In this moment where government oversight is increasingly stringent, organizations are forced to spend more time and use more resources to ensure they are in compliance with federal, state and local regulations. Our team of Regulatory and Compliance Audit (QRA) professionals have the knowledge and tools that manufacturers and suppliers need to stay organized and complain with all relevant regulatory requirements.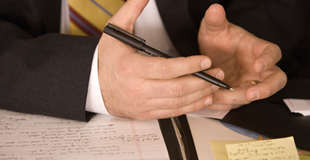 Product Registration
For the fulfillment of laws and to facilitate manufacturing processes we offer the solution of Product Registration in Puerto Rico's Health Department.
Marketing Solutions
Promote your products or services through our digital platforms: e-commerce, Shopper program, Email Blast, among others. With these platforms your product goes directly to the buyer in pharmacies, laboratories, doctors' offices and hospitals.
For more information please contact us via: Email
Cold Chain
We offer an innovative range of packaging solutions for cold drugs in order to satisfy the geographical, environmental and transportation needs.
Track and Trace
Cardinal Health is committed to combating counterfeiting, contamination and adulteration of prescription drugs. We continue to work every day to provide our customers the resources necessary to ensure that the drug supply chain is safe. Under the law "Drug Supply Chain Security Act" (DSCSA), we provide our clients a online tool, 24 x 7, at no cost , to access the reports of prescription drugs purchased through Cardinal Health Puerto Rico.